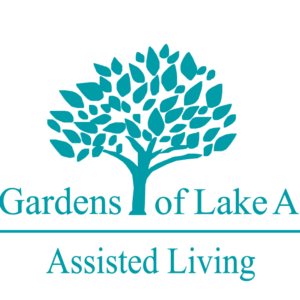 Website The Gardens of Lake Alfred
Assisted Living Community
The Gardens of Lake Alfred
JOB DESCRIPTION
Position Title:            Activity Assistant
Department:                Activity Director
Report to:                    Executive Director
SUMMARY:
Daily activities with the resident. Hours required: Friday 10a-5pm, Saturday 10a-3p, Sunday 10a-3p & Monday 10a-5p. HOURS ARE NOT NEGOTIABLE, these are required shifts.
QUALIFICATIONS:
To perform this job successfully, an individual must be able to perform each essential duty satisfactorily. The requirements listed below are representative of the knowledge, skill, and/or ability required.
EDUCATION AND/OR EXPERIENCE:
High school graduate or equivalent.  Ability to read, write, speak clearly and follow written and oral instructions.  Previous experience in Activities is required.
OTHER SKILLS AND ABILITIES:
Must be aware of and understand the needs of the elderly.  Must be able to recognize unusual behavior or physical condition of residents.  Must be thoroughly familiar with all facility policies and procedures.  Must be familiar with current licensure rules and regulations governing the facility.
WORK ENVIRONMENT:
Standing and walking through facility during work. Turning, stooping, bending, pushing, pulling and/or lifting while transporting residents and/or in the facility. Works throughout the facility and the vehicle. Some lifting required, 10-15 lb. Must be able to assist residents in and out of the vehicle.  Responsible for keeping a clean and neat work area.
DUTIES AND RESPONSIBILITIES: ACTIVITIES
Assess needs and maintain an adequate supply of materials to implement activity programs while staying within budget.
Coordinate activities refreshments and food items at functions with the Food and Dining Director.
Assist the director the set-up of all activities to ensure proper equipment, staffing and supplies for the event.
Assist the director worship services with local churches.
Assist the director with the volunteer program; ensure that all volunteers thoroughly understand their task.
Assist the director coordinating evening and weekend functions regularly.
Actively encourages all residents to participate in all activities.
Assist the director with community events related to residents' interests.
Be responsible for the safety of residents under your supervision. Complete an Incident Report for any incident, accident or unusual occurrence to any resident, staff member or visitor, which occurred in the facility.
Conduct tours of the facility for prospective residents, their families and the general public, when needed.
Attend all mandatory meetings and in-service training sessions.
Perform all duties assigned in an effective, timely and professional manner.
Understand and follow all company policies including the Employee Handbook.
Complete other duties as assigned by the Administrator.
Coordinate with Activity Assistant on weekend activities.
Drive the shuttle when needed for outings and activities outside of the community.
I have read and understand the functions and requirements of this position. I understand that this is not to be considered as an exhaustive list of duties, responsibilities or requirements and does not limit the assignment of additional duties for this position as needed, this in no way implies an employment contract, The at-will work environment as described in the employee handbook still applies.