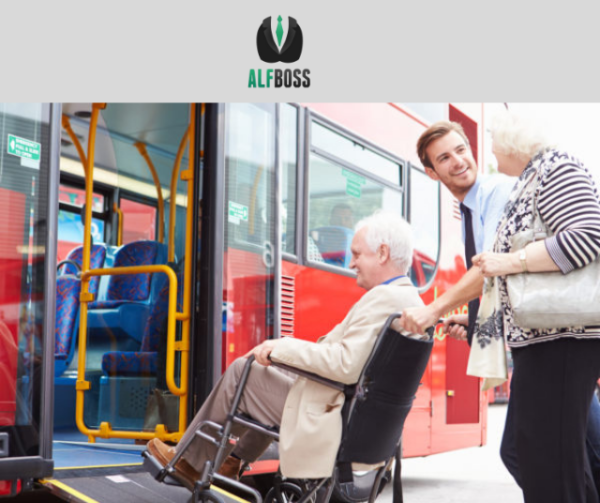 Many ARCPs are now at the point where they have transportation available via bus or van for residents to be taken to facility scheduled leisure activities or even medical appointments for residents who do not drive. The state of Louisiana through the DHH provides a regulatory guide as to the stipulations that are associated with transporting residents. Check it out below:
If the resident's condition is such that they are unable to manage their own transportation needs, the ARCP shall provide or arrange transportation for the following:
all medical services, including ancillary services for medically-related care;
scheduled personal services, including barber/beauty services;
scheduled personal errands; and
social/recreational opportunities.
The ARCP shall ensure and document that any vehicle used in transporting residents, whether such vehicles are operated by a staff member or any other person acting on behalf of the provider, is inspected and licensed in accordance with state law. The ARCP shall also have current commercial liability insurance.
When transportation services are provided by the ARCP, whether directly or by third party contract the provider shall:
document and ensure that drivers have a valid driver's license;
document and ensure that drivers have a valid chauffer's license or commercial driver's license with passenger endorsement upon hire, if applicable.
When transportation services are provided by the ARCP, the ARCP shall:
ensure drivers are trained in assisting residents in accordance with the individual resident's needs;
obtain documentation to ensure a safe driving record from the Louisiana Department of Motor Vehicles (DMV) upon hire and annually; and
ensure drivers meet personnel and health qualifications of other staff and receive necessary and appropriate training to ensure competence to perform duties assigned.
Vehicles shall be handicapped accessible or otherwise equipped to meet the needs of residents served.
Verifications by the ARCP shall not be required if the ARCP utilizes a third-party transportation company that is authorized by the department to participate as a NEMT provider.