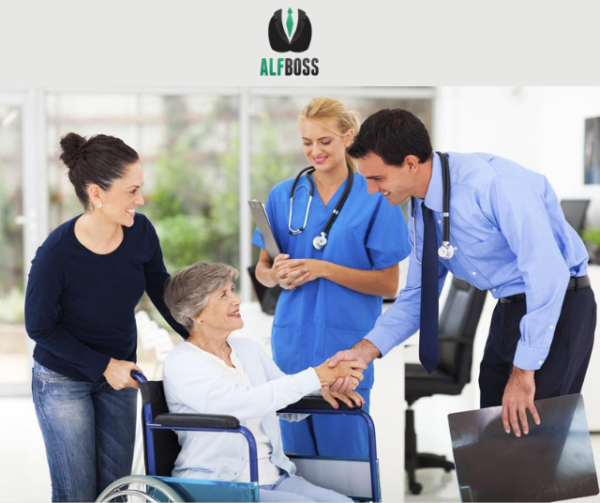 One of the biggest struggles that Assisted Living Facilities have is a low census, which often leads to hasty decisions when it comes to who you accept as a resident into your community- remember not everyone is a fit nor will you be able to provide the care that each potential resident may need. Mississippi State Department of Health provides strict guidelines on who can be accepted into an ALF in the state. Take a look below:
Subchapter 12 MEDICAL AND PERSONAL CARE SERVICES
Rule 47.12.1 Admission and Discharge Criteria. The following criteria must be applied and maintained for resident placement in a licensed facility:
Only residents whose needs can be met by the licensed facility shall be admitted. An appropriate resident is primarily an aged ambulatory person who requires domiciliary care and who may require non-medical services, medical services such as medication assistance, emergency response services, and home health services as prescribed by a physician's order and as allowed by law.
A person shall not be admitted or continue to reside in a licensed facility if the person:
Requires physical restraints;
Poses a serious threat to himself or herself or others;
Requires nasopharyngeal and/or tracheotomy suctioning;
Requires gastric feedings;
Requires intravenous fluids, medications, or feedings;
Requires an indwelling urinary catheter;
Requires sterile wound care; or
Requires treatment of decubitus ulcer or exfoliative dermatitis.
Licensed facilities which are not accessible to individuals with disabilities through the A.N.S.I. Standards, as they relate to facility accessibility, may not accept wheelchair-bound residents. Only those persons who, in an emergency, would be physically and mentally capable of traveling to safety may be accepted. For multilevel facilities, no residents may be placed above the ground floor level that is unable to descend the stairs unassisted.
The licensed facility must be able to identify at the time of admission and during continued stay those residents whose needs for services are consistent with these rules and regulations, and those residents who should be transferred to an appropriate level of care.
Notwithstanding any determination by the licensing agency that skilled nursing services would be appropriate for a resident of a personal care home, that resident, the resident's guardian, or the legally recognized responsible party for the resident may consent in writing for the resident to continue to reside in the personal care home, if approved in writing by a licensed physician. Provided, however, that no personal care home shall allow more than two (2) residents, or ten percent (10%) of a number of residents in the facility, whichever is greater, to remain in the personal care home under the provisions herein. This consent shall be deemed to be appropriately informed consent as described by these regulations. After that written consent has been obtained, the resident shall have the right to continue to reside in the personal care home for as long as the resident meets the other conditions for residing in the personal care home. A copy of the written consent and the physician's approval shall be forwarded by the personal care home to the licensing agency within thirty (30) days of the issuance of the latter of the two (2) documents.
The licensed facility which accepts and admits residents requiring mental health services shall help arrange transportation to mental health appointments and cooperate with the community mental health center or another provider of mental health care, as necessary, to ensure access to and the coordination of care, within limits of the confidentiality and privacy rights of the individual receiving services
Pro Tip:
Clinical, administration, and marketing need to be on the same page when it comes to the type of resident you are looking to admit into the community. Ensure you have a process on how to identify the proper fit for you. A red light, yellow light, the green light system has proven to work for many facilities.