It is your facility's responsibility to create and submit the AHCA required Emergency Management Plan to your local county emergency management office and have approved.
Some counties send out reminder letters when your renewal is coming due and some don't. It is your responsibility to make sure your plan approval is up to date.
Regulation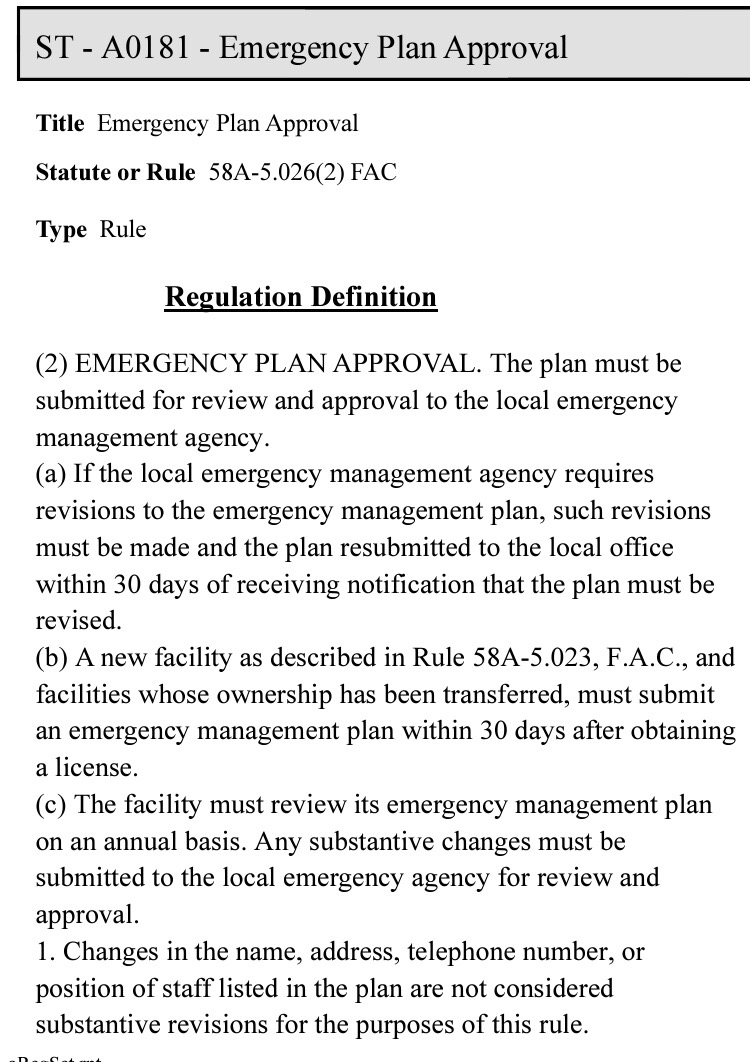 Take a few minutes to make sure your Approved Emergency Plan is not past due or soon coming due soon.If it past due take the necessary steps to update and submit your plan or renewal.