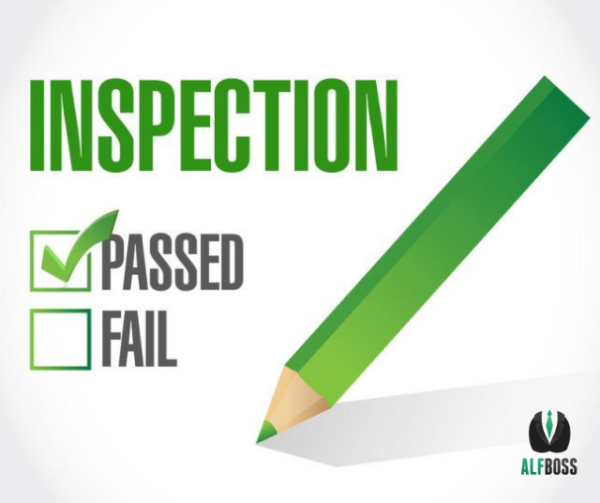 Let's face it- inspection time is extremely stressful! No matter how much you have prepared or how long you have been in the "industry" when an inspector shows up to your community it can be a nerve-wracking experience. In the state of Maine DHHS Division of Licensing and Regulatory Services can show up anytime they see fit to conduct an inspection of every nook and cranny of the facility. Be prepared, be cordial and be open with inspectors and you will certainly have a much better experience.
3.18 Right of entry. The department's authorized representatives, authorized representatives of the Maine Attorney General's Office, and authorized representatives of the Long Term Care Ombudsman The program shall have the right to enter upon and into any licensed facility/program at any time, in order to determine the state of compliance with applicable laws and regulations contained herein. To inspect the premises of an assisted living program, that the department knows or believes, is being operated without a license, the department may enter only with the permission of the owner or the person in charge or with an administrative inspection warrant issued pursuant to the Maine Rules of Civil The procedure, Rule 80E by the District Court authorizing entry and inspection. An application for an assisted living program license shall constitute permission for entry and inspection to verify compliance with applicable law and rules.
3.19 Filing Plans of Correction. Whenever the department issues a SOD, the applicant/licensee shall submit a specific POC within ten (10) working days of the date the applicant/licensee received the SOD.
3.20 Reapplication subsequent to licensing actions. Subsequent to any of the following actions, a full annual or biennial license will not be issued until the deficiencies identified by the department have been corrected:
3.20.1 Issuance of a conditional license;
3.20.2 Refusal to issue or renew a license;
3.20.3 Revocation or suspension of a license; or
3.20.4 Refusal to issue a provisional license.
3.21 Renewal. A renewal application must be received by the department thirty (30) days prior to the license expiration date. Regardless of the term of the license, the licensee must pay a license fee annually. Prior to acting on the application for renewal, the department may:
3.21.1 Verify any information in the renewal application and conduct an inspection of the program;
3.21.2 Issue a SOD, as appropriate. If cited deficiencies are not corrected within the
established time frame, the department may deny the renewal application, impose a fine, issue
a Directed POC, and/or impose a conditional license.
Pro Tip:
• Work with the surveyor and their team's needs
• Be professional and try to develop a rapport with the surveyor
• Be honest
• Use their feedback to make needed changes to your facility
Remember, they are not here to hurt your facility. They are there to make sure we as operators are
doing all we can do to ensure residents are being cared for in the best way possible