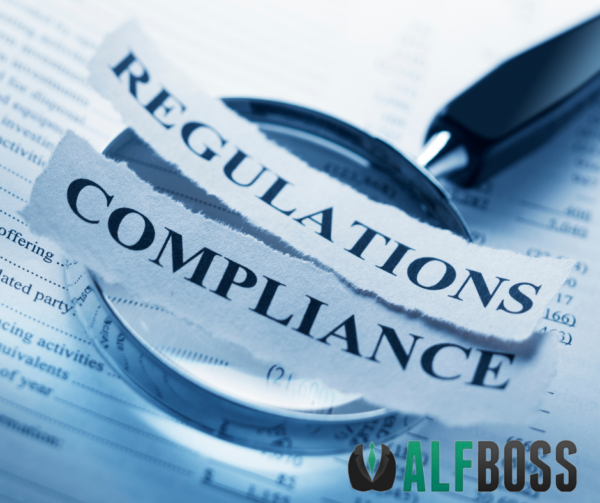 Written by: Pascal Bergeron
Florida's healthcare landscape is undergoing a transformative change with the implementation of the Florida Electronic Health Records Exchange Act, effective July 1, 2023. While this law encompasses various healthcare providers, it specifically addresses the storage of health records, making it particularly relevant for assisted living facilities.
Under the Act, in addition to complying with the Health Insurance Portability and Accountability Act (HIPAA) requirements, covered health care providers, including assisted living facilities, must ensure that all applicable patient information stored in offsite physical or virtual environments is physically maintained within the continental U.S., its territories, or Canada. This provision aims to safeguard the privacy and security of sensitive health records.
To qualify as compliant, assisted living facilities must utilize "certified electronic health record technology." This refers to a qualified electronic health record system that has obtained certification in accordance with Section 3001(c)(5) of the Public Health Service Act. The certification is based on standards adopted under Section 3004 of the same act, tailored to the specific type of record involved. For assisted living facilities, this typically means employing an ambulatory electronic health record system designed to meet the unique needs of their residents.
The Act categorizes assisted living facilities as one of the entities regulated by the Florida Agency for Health Care Administration (AHCA). Alongside other healthcare providers such as hospitals, nursing homes, and home health agencies, assisted living facilities are an integral part of the healthcare continuum in Florida. Therefore, it is crucial for these facilities to familiarize themselves with the Act's requirements and engage in discussions with IT professionals and experienced healthcare counsel to ensure compliance.
For assisted living facilities seeking licensure from AHCA, the Act introduces new obligations. Applicants must provide an affidavit stating their compliance with the storage requirements outlined in the Act. This emphasizes the importance of actively demonstrating adherence to the law's provisions and reinforces the need for a robust electronic health record system.
Given these developments, it is strongly recommended that assisted living facilities obtain written compliance certifications from their IT vendors responsible for storing medical and patient information. This documentation will serve as evidence of their commitment to meeting the obligations set forth by the Florida Electronic Health Records Exchange Act.
The Florida Electronic Health Records Exchange Act represents a significant advancement in healthcare record management, ensuring the protection and confidentiality of patient data across various healthcare settings. Assisted living facilities play a vital role in caring for their residents, and by diligently complying with the Act, they contribute to a safer and more efficient healthcare environment. Embracing electronic health record technology and partnering with knowledgeable professionals will empower assisted living facilities to navigate the complexities of the Act successfully, fostering the well-being of their residents and the integrity of their operations.