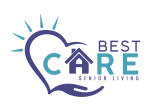 Website Best Care Senior Living at Winter Haven
Duties and Responsibilities:
This position is under direct supervision of the Management Entity.  The individual in this position will be expected to supervise the entire ALF Including all personnel functions, resident services, and facility operation. The facilities administrator is responsible for the day to day operation of the facility and is to enforce and maintain ALL policies and procedures, statutory regulations, and ensure the welfare and safety of the residents and personnel.
Daily Tasks: 
Supervises and manages the daily operations of the Assisted Living Facility to include all services, operations, personnel, delivery of residential care and together with the administrative team the entire fiscal operation.
Supervises and manages the marketing, admission, retention, and discharge of residents, including all marketing functions, move-ins, residents' records, service plans, health services and others.
Supervise, recruit, hire, train, and terminate all employees.
Plans and conducts all necessary in-house trainings and meetings.
Responsible for reviewing and submitting payroll biweekly.
Responsible for submitting monthly reports to management.
Responsible for receiving and depositing resident's rental payments.
Assist residents with their finances; To include Social Security benefits, VA pensions and/or aid & attendance, and retirement funds.
Works closely with third parties and vendors. To include obtaining quotes and contracts for services.
Applies for Medicaid, OSS, MMA, and LTC for residents who meet and need these services
Assist with Health Insurance needs. (Medicare and/or HMO plans).
Works closely with all Social Workers and Case Managers.
Responsible for the Facility to remain in compliance with all statutes and regulations for Licensure.
Implement and manage all systems that will assure the safety and proper care of all residents/Participants.
Assist Management with other Administrative duties as needed.
Must be present for all inspections.
Minimum Qualifications:
Must be CORE certified
Must have experience in ALF management
Knowledge of ALF Florida Statues
Knowledge of ALF Medicaid programs
Must be willing to undergo extensive security screening, including abuse registry, police records, and fingerprints.