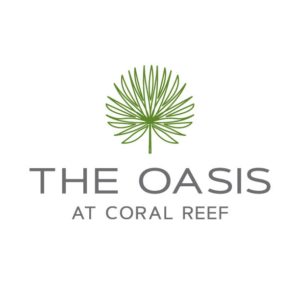 Website The Oasis at Coral Reef
Luxury senior living for assisted living and memory care.
We are currently seeking an experienced Activities Director to join our team at our senior living community. The Activities Director will be responsible for planning, coordinating and implementing engaging and meaningful programs and activities for our residents, with a specific focus on those in assisted living and memory care.
Responsibilities:
Plan, develop and implement a diverse range of activities and programs that cater to the needs and interests of our residents, taking into account their abilities, disabilities, and preferences.
Schedule and supervise the activities team, ensuring that all programs are staffed and run smoothly.
Foster a positive and inclusive atmosphere, encouraging resident participation and engagement in all activities.
Maintain accurate records of all programs and resident participation, using feedback to continually improve our offerings.
Collaborate with other departments and staff members to ensure that activities are well-integrated into our overall care and support plans.
Coordinate monthly resident council meetings with the executive director to ensure that resident feedback and suggestions are heard and acted upon.
Stay up-to-date with industry trends and innovations in senior living programming, adapting our activities to meet evolving needs and interests.
Create pieces and decorate for events and holidays.
Qualifications:
At least 2 years of experience as an Activities Director (or 4 as an Activities Assistant) in a senior living community, with a specific focus on assisted living and memory care residents.
Strong organizational and leadership skills, with experience supervising staff.
Excellent communication and interpersonal skills, with the ability to build positive relationships with residents, families, and staff.
A creative and innovative approach to program planning, with a willingness to think outside the box.
Knowledge of local community resources and partnerships that can enhance our programming.
Ability to work Monday through Friday while rotating weekends as Manager on Duty with other department heads.
Ability to paint, sketch, work with clay, work with resin, etc… a plus!
We offer competitive salary and benefits packages, as well as opportunities for professional development and growth within our organization. If you are passionate about creating engaging and meaningful programs for seniors, and have a track record of success in this field, we encourage you to apply.
Job Type: Full-time
Salary: From $40,000.00 per year
Benefits:
Dental insurance
Health insurance
Paid time off
Vision insurance
Schedule:
8 hour shift
Monday to Friday
Ability to commute/relocate:
Miami, FL 33176: Reliably commute or planning to relocate before starting work (Required)
Experience:
Computer skills: 1 year (Preferred)
Work Location: In person