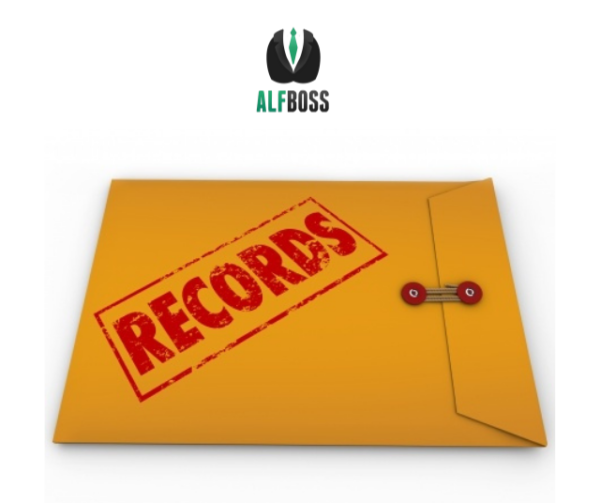 Maintaining the resident record
In addition to maintaining a financial record on each resident you must also keep a healthcare record for each resident who receives care services in your community. This should be an all-encompassing medical record that is easily accessible to care team members in the community to provide them with knowledge of care needs for each resident. Check out the following regulation provided by Wisconsin Department of Health and Family Services for what is to be included in the healthcare record as well as how to safely store and maintain said record:
DHS 83.42 Resident records.
(1) The CBRF shall maintain a record for each resident at the CBRF. Each record shall include all of the following:
(a) Resident's full name, sex, date of birth, admission date and last known address.
(b) Name, address and telephone number of designated contact person, and legal representative, if any.
(c) Medical, social, and, if any, psychiatric history.
(d) Current personal physician, if any.
(e) Results of the initial health screening under s. DHS 83.28 (4) and subsequent health examinations under s. DHS 83.38 (1) (g).
(f) Admission agreement.
(g) Documentation of significant incidents and illnesses, including the dates, times and circumstances.
(h) Assessments completed as required under s. DHS 83.35 (1).
(i) Individual service plan and resident satisfaction evaluation.
(j) Documentation to accurately describe the resident's condition, significant changes in condition, changes in treatment and response to treatment.
(k) Results of the annual resident evacuation evaluation.
(L) Documentation of sensory impairment of the resident as required under s. DHS 83.48 (7) (b).
(m) Summary of discharge information as required under s. DHS 83.31 (7).
(n) Any department-approved resident-specific waiver, variance or approval.
(o) Physician's orders or other authorized practitioner's written orders for nursing care, medications, rehabilitation services and therapeutic diets.
(p) Current list of the type and dosage of medications or supplements.
(q) Results of the quarterly psychotropic medication assessments as required in s. DHS 83.37 (1) (h) 1.
(r) Documentation of administration of all medications, supplements, the person administering the medications or supplements, any side effects observed by the employee or symptoms reported by the resident, the need for PRN medications and the resident's response, refusal to take medication, omissions of medications, errors in the administration of medications and drug reactions.
(s) Photocopy of any court order or other document authorizing another person to speak or act on behalf of the resident, or other legal documents as required which affect the care and treatment of a resident.
(t) Documentation of all other services including rehabilitation services, treatments and therapeutic diets.
(u) Completed notice of pre-admission assessment requirement under s. DHS 83.30.
(v) Nursing care procedures and the amount of time spent each week by a registered nurse or licensed practical nurse in performing the nursing care procedures. Only time actually spent by the nurse with the resident may be included in the calculation of nursing care time.
(w) Plans of care for terminally ill residents.
(x) Date, time and circumstances of the resident's death, including the name of the person to whom the body is released.
(2) The licensee shall ensure all resident records are adequately safeguarded against destruction, loss or unauthorized access or use.
(3) The employee in charge on each work shift shall have a means to access resident records.
Top Takeaway:
(o)Physician's orders or other authorized practitioner's written orders for nursing care, medications, rehabilitation services and therapeutic diets.
If you get an order from a medical professional, it must be in the healthcare record. Ensure your medical team is knowledgeable about your process for maintaining orders.