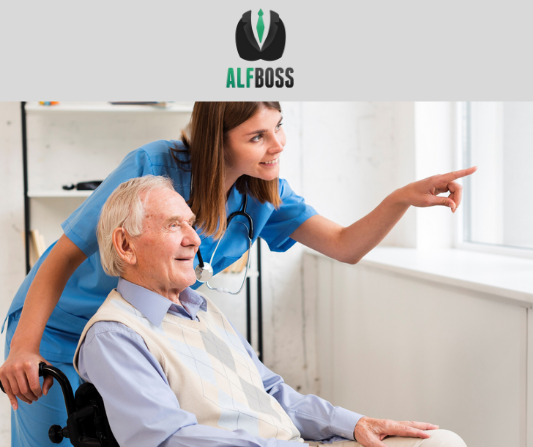 Managing the resident's health and wellness
Perhaps one of the most important elements of a resident's care is the proper distribution of their medication. Think about it- these people are entrusting us with their life. The medication that often keeps them functioning and at times even alive rests in our care. That is why the Indiana Residential Care Facility Licensing Program takes the following regulation so seriously. Check it out and see how you can keep your facility compliant:
410 IAC 16.2-5-4 Health Services
Each resident shall have a primary care physician selected by the resident
Each resident may have a dentist selected by the resident.
Each facility shall choose whether or not it administers medication or provides residential nursing care, or both. These policies shall be delineated in the facility policy manual and clearly stated in the admission agreement.
Personal care, and assistance with activities of daily living, shall be provided based upon individual needs and preferences.
The administration of medications and the provision of residential nursing care shall be as ordered by the resident ' s physician and shall be supervised by a licensed nurse on the premises or on call as follows:
Medication shall be administered by licensed nursing personnel or qualified medication aides
The resident shall be observed for effects of medications. Documentation of any undesirable effects shall be contained in the clinical record. The physician shall be notified immediately if undesirable effects occur, and such notification shall be documented in the clinical record
The individual administering the medication shall document the administration in the individual ' s medication and treatment records that indicate the:
(A) time;
(B) name of medication or treatment;
(C) dosage (if applicable); and
(D) name or initials of the person administering the drug or treatment.
(4) Preparation of doses for more than one (1) scheduled administration is not permitted.
(5) Injectable medications shall be given only by licensed personnel.
(6) PRN medications may be administered by a qualified medication aide (QMA) only upon authorization by a licensed nurse or physician. The QMA must receive appropriate authorization for each administration of a PRN medication. All contacts with a nurse or physician not on the premises for authorization to administer PRNs shall be documented in the nursing notes indicating the time and date of the contact.
(7) Any error in medication administration shall be noted in the resident ' s record. The physician shall be notified of any error in medication administration when there are any actual or potential detrimental effects to the resident.
(f) The facility shall have available on the premises or on call the services of a licensed nurse at all times.
410 IAC 16.2-5-6 Pharmaceutical Services
(a) Residents who self-medicate may keep and use prescription and nonprescription medications in their unit as long as they keep them secured from other residents.
(b) The facility shall maintain clear written policies and procedures on medication assistance. The facility shall provide for ongoing training to ensure competence of medication staff.
(c) If the facility controls, handles, and administers medications for a resident, the facility shall do the following for that resident:
(1) Make arrangements to ensure that pharmaceutical services are available to provide residents with prescribed medications in accordance with applicable laws of Indiana.
(2) A consultant pharmacist shall be employed, or under contract, and shall:
(A) be responsible for the duties as specified in 856 IAC 1-7;
(B) review the drug handling and storage practices in the facility;
(C) provide consultation on methods and procedures of ordering, storing, administering, and disposing of drugs as well as medication record keeping;
(D) report, in writing, to the administrator or his or her designee any irregularities in dispensing or administration of drugs; and
(E) review the drug regimen of each resident receiving these services at least once every sixty (60) days.
(3) The medication review, recommendations, and notification of the physician, if necessary, shall be documented in accordance with the facility ' s policy.
(4) Over-the-counter medications, prescription drugs, and biologicals used in the facility must be labeled in accordance with currently accepted professional principles and include the appropriate accessory and cautionary instructions and the expiration date.
(5) Labeling of prescription drugs shall include the following:
(A) Resident ' s full name.
(B) Physician ' s name.
(C) Prescription number.
(D) Name and strength of the drug.
(E) Directions for use.
(F) Date of issue and expiration date (when applicable).
(G) Name and address of the pharmacy that filled the prescription. If medication is packaged in a unit dose, reasonable variations that comply with the acceptable pharmaceutical procedures are permitted.
(6) Over-the-counter medications must be identified with the following:
(A) Resident name.
(B) Physician name.
(C) Expiration date.
(D) Name of drug.
(E) Strength.
(d) If a facility operates its own duly licensed pharmacy, it shall comply with IC 25-26-13.
(e) Medicine or treatment cabinets or rooms shall be appropriately locked at all times except when authorized personnel are present. All Schedule II drugs administered by the facility shall be kept in individual containers under double lock and stored in a substantially constructed box, cabinet, or mobile drug storage unit.
(f) Residents may use the pharmacy of their choice for medications administered by the facility, as long as the pharmacy:
(1) complies with the facility policy receiving, packaging, and labeling of pharmaceutical products unless contrary to state and federal laws;
(2) provides prescribed service on a prompt and timely basis; and
(3) refills prescription drugs when needed, in order to prevent interruption of drug regimens.
(g) Medications administered by the facility shall be disposed in compliance with appropriate federal, state, and local laws, and disposition of any released, returned, or destroyed medication shall be documented in the resident's clinical record and shall include the following information:
(1) The name of the resident.
(2) The name and strength of the drug.
(3) The prescription number.
(4) The reason for disposal.
(5) The amount disposed of.
(6) The method of disposition.
(7) The date of the disposal.
(8) The signature of the person conducting the disposal of the drug.
(9) The signature of a witness, if any, to the disposal of the drug.
Top Takeaways:
Personal care, and assistance with activities of daily living, shall be provided based upon individual needs and preferences.
One of the most common reasons why a person may move into an assisted living facility is the fact that they need assistance with their activities of daily living. These ADL's may include tasks such as assistance with using the restroom, brushing their teeth, getting dressed for the day or even being tucked in for a night's sleep. Residents also require  a bevy of other services to augment their care such as social activies, coordinating with third party providers and even nursing services. That is where we come in- our job is to make our residents feel as independent as possible while providing assistance with things they either do not want to do or tasks they cannot perform.
The facility shall have available on the premises or on call the services of a licensed nurse at all times.
Every facility is required to have a nurse on-site or available by telephone at all times. There is no grey area to this regulation. If you do not employ a nurse full time you will need to contract with a nurse on a consultant basis.
Pro Tip:
It is necessary for your entire clinical team to be well versed in the regulations that is applicable to their position. The Nursing Director or their designee should hold frequent refresher trainings and have processes put into place for all matters related to medication administration, storage, procurement as well as the destruction of expired or discharged medication.