A slight change of wording recently was changed to the Assisted Living Resident's Bill of Rights.
Although the change is not a big one your facility is still required to reflect the changes. If you don't you can be cited by AHCA.
58A-5.0182(6) RESIDENT RIGHTS AND FACILITY PROCEDURES.
(a) A copy of the Resident Bill of Rights as described in Section 429.28, F.S., or a summary provided by the Long-Term Care Ombudsman Program must be posted in full view in a freely accessible resident area, and included in the admission package provided pursuant to Rule 58A-5.0181, F.A.C.
So what are the language changes?
The following was added:
Present confidential complaints to the Office of State Long-Term Care Ombudsman
or long-term care ombudsman council, without fear that the identity of the subject
residents or complainants will be disclosed and without fear of retaliation
Below is the Older Version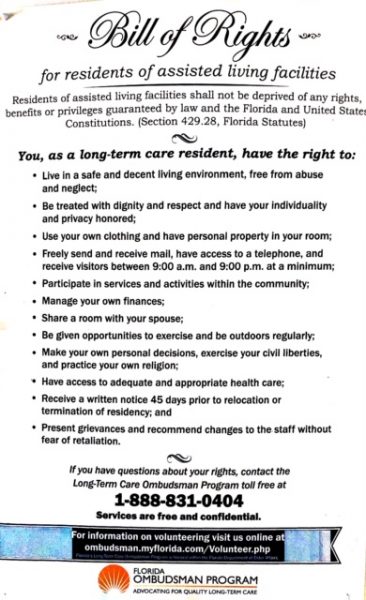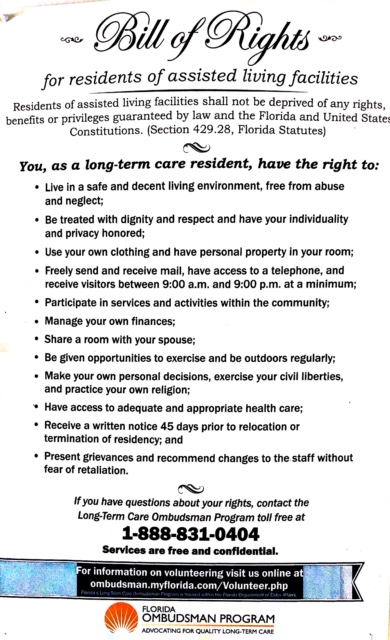 New Version


Make sure your facility has the right poster. If not you can add the new wording yourself or you may contact your local Ombudsman office List of Ombudsman Office Numbers
You may also download a copy of the new Poster HERE