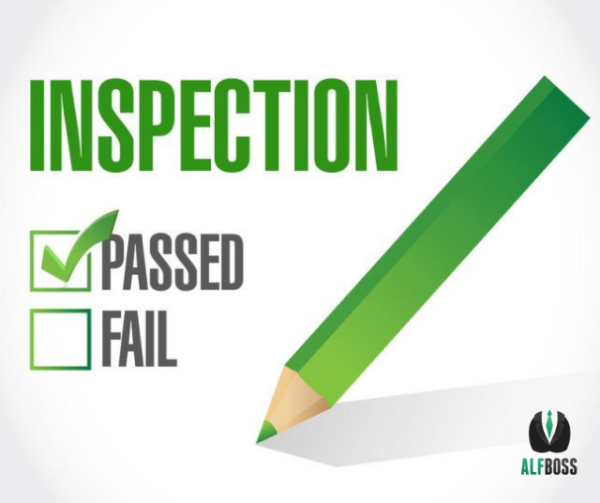 Let's face it- inspection time is extremely stressful! No matter how much you have prepared or how long you have been in the "industry" when an inspector shows up to your community it can be a nerve-wracking experience. In the state of Florida, AHCA can show up anytime they see fit to conduct an inspection of every nook and cranny of the facility. Be prepared, be cordial and be open with inspectors and you will certainly have a much better experience.
408.811 Right of inspection; copies; inspection reports; plan for correction of deficiencies.—
(1) An authorized officer or employee of the agency may make or cause to be made any inspection or
investigation deemed necessary by the agency to determine the state of compliance with this part,
authorizing statutes, and applicable rules. The right of inspection extends to any business that the
the agency has reason to believe is being operated as a provider without a license, but inspection of any
business suspected of being operated without the appropriate license may not be made without the
permission of the owner or person in charge unless a warrant is first obtained from a circuit court. Any
application for a license issued under this part, authorizing statutes, or applicable rules constitutes
permission for an appropriate inspection to verify the information submitted on or in connection with
the application.
(a) All inspections shall be unannounced, except as specified in s. 408.806.
(b) Inspections for relicensure shall be conducted biennially unless otherwise specified by this section,
authorizing statutes, or applicable rules.
(c) The agency may exempt a low-risk provider from a licensure inspection if the provider or a
controlling interest has an excellent regulatory history with regard to deficiencies, sanctions, complaints,
or other regulatory actions as defined in an agency rule. The agency must conduct unannounced licensure inspections on at least 10 percent of the exempt low-risk providers to verify regulatory compliance.
(d) The agency may adopt rules to waive any inspection, including a relicensure inspection, or grant an
the extended time period between relicensure inspections based upon:
1. An excellent regulatory history with regard to deficiencies, sanctions, complaints, or other
regulatory measures.
2. Outcome measures that demonstrate quality performance.
3. Successful participation in a recognized, quality program.
4. Accreditation status.
5. Other measures reflective of quality and safety.
6. The length of time between inspections.
The agency shall continue to conduct unannounced licensure inspections on at least 10 percent of providers that qualify for an exemption or extended period between relicensure inspections. The agency may conduct an inspection of any provider at any time to verify regulatory compliance.
(2) Inspections conducted in conjunction with certification, comparable licensure requirements, or a
recognized or approved accreditation organization may be accepted in lieu of a complete licensure inspection. However, a licensure inspection may also be conducted to review any licensure requirements that are not also requirements for certification.
(3) The agency shall have access to and the licensee shall provide, or if requested send, copies of all provider records required during an inspection or other review at no cost to the agency, including records requested during an offsite review.
(4) A deficiency must be corrected within 30 calendar days after the provider is notified of inspection results unless an alternative timeframe is required or approved by the agency.
(5) The agency may require an applicant or licensee to submit a plan of correction for deficiencies. If required, the plan of correction must be filed with the agency within 10 calendar days after notification unless an alternative timeframe is required.
(6)(a) Each licensee shall maintain as public information, available upon request, records of all inspection reports pertaining to that provider that have been filed by the agency unless those reports are exempt from or contain information that is exempt from s. 119.07(1) and s. 24(a), Art. I of the State
Constitution or is otherwise made confidential by law. Copies of such reports shall be retained in the records of the provider for at least 3 years following the date the reports are filed and issued, regardless of a change of ownership.
(b) A licensee shall, upon the request of any person who has completed a written application with
the intent to be admitted by such provider, any person who is a client of such provider, or any relative,
spouse, or guardian of any such person, furnish to the requester a copy of the last inspection report pertaining to the licensed provider that was issued by the agency or by an accrediting organization if
such a report is used in lieu of a licensure inspection.
Pro Tip:
• Work with the surveyor and their team's needs
• Be professional and try to develop a rapport with the surveyor
• Be honest
• Use their feedback to make needed changes to your facility
• Get the AHCAxiety E-Book for a comprehensive guide on beating AHCAxiety
Remember, they are not here to hurt your facility. They are there to make sure we as operators are
doing all we can do to ensure residents are being cared for in the best way possible.