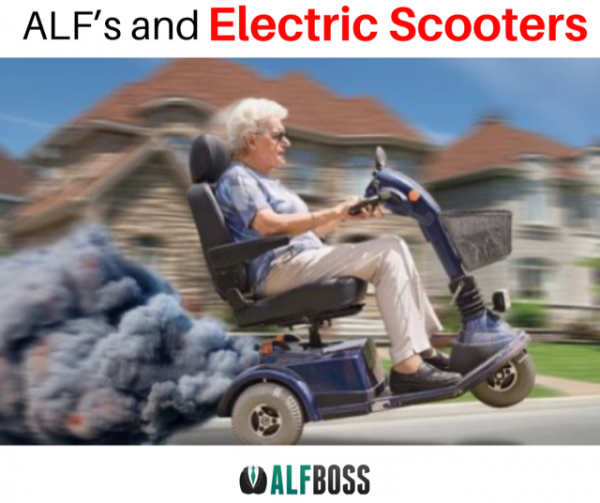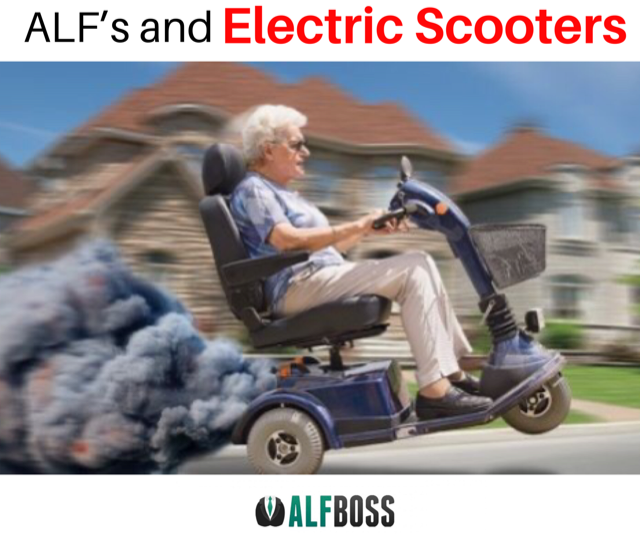 Power wheelchairs enhance the quality of life by enabling occupation, improving self-esteem and facilitating social interaction. Despite these benefits, there are risks associated with power mobility use; and accidents, which may occur, are a serious concern. As there is no gold standard to assess when a client is unsafe with power mobility, therapists generally rely on their clinical reasoning to make a decision.
The prevalence of power wheelchair accidents generally occurs in Assisted Living facilities. The research found that within 4 months of power mobility provision, mishaps, which included tipping from chairs and falls during transfers, were reported by 13% of those surveyed (15 out of 113). Long Term Care facilities had the greatest prevalence of power mobility users (82 out of 142 residents) reported 16 incidents of property damage resulting from power wheelchair use. Within Long Term Care facilities, power wheelchair accidents have caused the following: 1) personal injuries that have involved worker's compensation claims, 2) damage to the facility and private property, and 3) automobile accidents. In light of these types of incidents, it is perhaps not surprising that it was reported that 30% of ALF residents surveyed felt that other drivers within the facility drove unsafely.
Ways to Help Reduce Accidents
Solutions to improve the performance of power mobility could focus on (a) re-education of the person, (b) modification of the occupation (e.g. restricting the settings, times or ways in which the power mobility device was used) and/or (c) altering the environment (e.g. eliminating potential physical barriers or reprogramming or modifying the power mobility device). Interestingly, concerns about physical barriers varied between stakeholder groups.
Controversies
Controversies surrounding the use of power mobility within residential facilities including:
Who should have access to power mobility?

How do facilities balance the rights of clients for mobility with the rights of others within the facility for a safe working and living environment?

When, if ever, should power mobility removal be contemplated?
Rules and Policies
I suggest facilities put in place rules and policies regarding the use of power chairs. Here are some things to consider in your facility policy.

1.Safety 
It is important that the facility's policy emphasizes safety. The ALF needs to protect itself by making sure that the resident is not going to be putting themselves, other residents, staff and the infrastructure of the facility at any risk of hurt or damage.
2.Proof of need
Prior to acceptance of an electric wheelchair into an assisted living facility, it is a good idea that the management and service providers have certifiable proof of the individual's need for a wheelchair from a reliable source such as a healthcare care provider.
3.Design
Assisted living facilities should have rigid rules regarding the types of mobility-assistance wheelchairs that are allowed on their grounds. The size and design must not obstruct the facility programs or activities and ease of other residents. Also, the wheelchair must be of a specific speed limit to avoid accidents as well as adaptability to the facility structure.
4.Storage
A facility's ability to appropriately store the electric wheelchairs and manage them as requested by the manufacturer's instruction(s) is another rule that guides the use of these devices by their residents and should be highlighted in the policy regarding electric wheelchair usage. If the facility will have to extend its services or physical limits to accommodate the electric wheelchairs, in an intrusive way, it may refuse the usage and state the possible reasons in the facility policy. 
At the end of the day if you do accept electric wheelchairs into your ALF, and a resident has issues with the chair and gets into accidents and causes bodily or structural damage it is crucial that you document these issues. In case it is often you will need to be able to show documentation to a health care provider stating the resident is a danger to themselves and others while using the chair. This is my recommendation when taking action to prevent the use of the chair. With this you will be covered in case AHCA is contacted and comes out on a complaint regarding the matter.