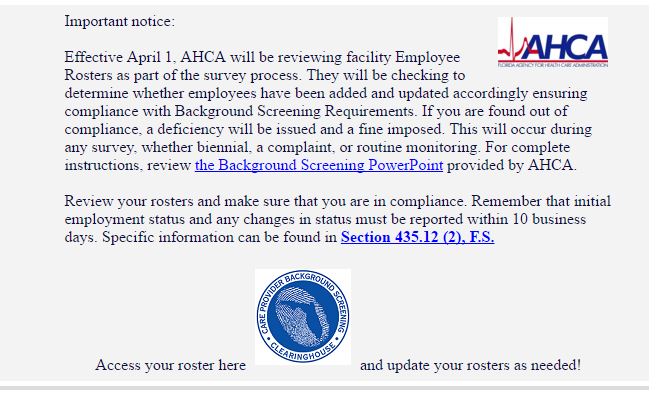 ALF Boss has learned that AHCA has sent out a memo to all of Florida's assisted living facilities informing them that they will now be checking and looking at your Background Screening Facility Roster when they come out to your facility.
If your facility roster is not up to date, you will be cited for a background screening violation that could result in your facility being hit with a fine.


Take some time to review your rosters.

If you need instructions on how to access your roster and update it, please watch the ALF Boss video above to see a  step-by-step guide for how to add staff members to your facility roster, how to access the roster and print out a copy of your roster.

Set a weekly reminder to review your roster for accuracy.
It's a good idea to keep a printed copy on site.