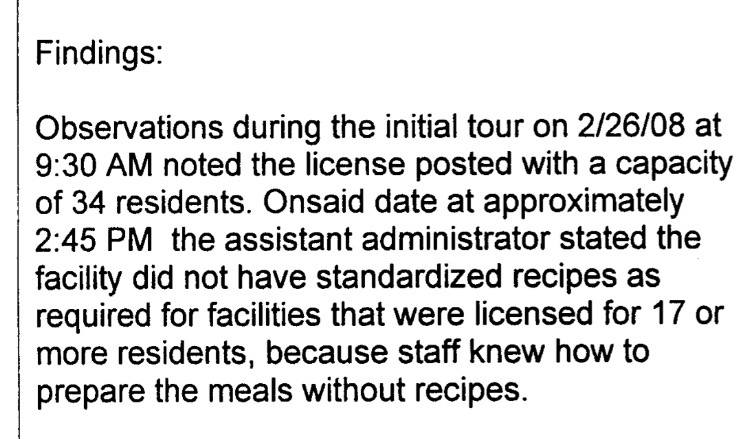 If your facility has more than 17 or more residents your facility is required to have and utilize Standardized Recipes and have the actual recipes available for AHCA to review.
What is a  standardized recipe? The United States Department of Agriculture (USDA) identifies that a standardized recipe "has been found to produce the same good results and yield every time when the exact procedures are used with the same type of equipment and the same quantity and quality of ingredients".

1. Take the time to make sure your dietary staff has the required recipes for all the meals listed on your facility food menu.
2. Make sure your dietary staff is familiar with the recipes and is following them.
3.If you do not have the required recipes contact your licensed dietician that prepares your facility menus.
If you need assistance getting the required standardized recipes you can contact me and I will gladly assist you.
Ana M. Alvarez, RD, LD, CDE
Telephone: (954) 328 – 4506
Fax:  (954) 435 – 4643
Email:  anaalvarezrd@bellsouth.net