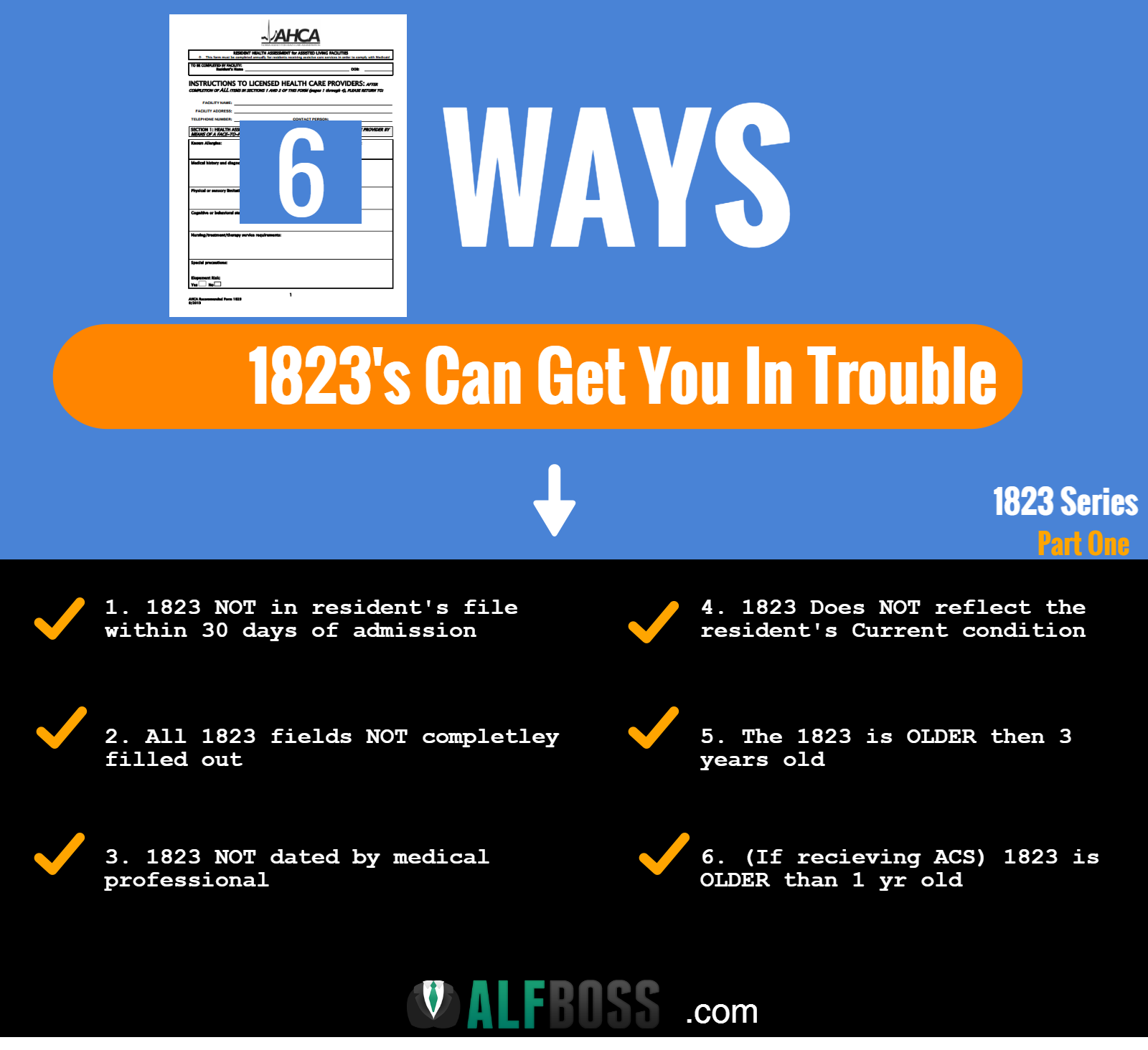 The Go To Document
The 1823 form was implemented by the state of Florida to be the go-to document to identify the care and services needed by resident's residing in ALF's. An individual should be able to know the condition and how much care a Resident needs by reading the 1823 form.
The 1823 is the master document that is used for many reasons and read by many individuals.
Which include:
AHCA surveyors
DCF Investigators
Physical/Occupational therapist and other Health Care Professional
Long-Term Care Program Staff
Legal Staff
Getting Into Trouble With 1823 Forms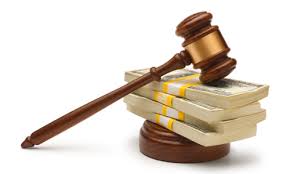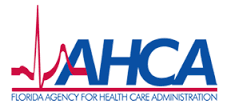 There are many ways that an 1823 form can land your facility in trouble but the two main ones are:
AHCA Compliance 
Liability
Let's start with AHCA compliance…
When AHCA Surveyors come to your facility for either a routine inspection or on a complaint they will always look at the residents 1823 and make sure the 1823 matches the resident's current condition and the service's being provided. If the 1823 form doesn't match up the facility will get cited.
Example Resident A is observed eating pureed food in the dining room the AHCA Surveyor looks at the 1823 form and it states the resident is on a regular diet.
Lawsuits
Lawsuits in the Assisted Living industry are very common because they are so easy to win or settle. With that said the 1823 form is a goldmine for attorneys. If there is a discrepancy with what is on the 1823 form and what the resident's actual condition was at the time of the incident BINGO get ready to pay a deductible to settle the case.

6 Ways The 1823 Form Can Cause You Problems
 Not having a 1823 on file within 30 days
All the 1823 fields are not filled out
1823 form does not have the date of the physical examination
1823 is not accurate and does not reflect the resident's current condition
1823 is older than 3 years.
If the resident is receiving ACS funds the 1823 is older than 1 year


Schedule routine checks of your resident's 1823's.
Look to make sure the above items listed comply with the 1823.
Use our 1823 helper to have the above possible infractions handled for you.