No matter the size of your facility or the size of your kitchen, your facility kitchen will be inspected by your local health department. Here are a few common Violations found in ALF's:

Storage and Labelling of food
Examples: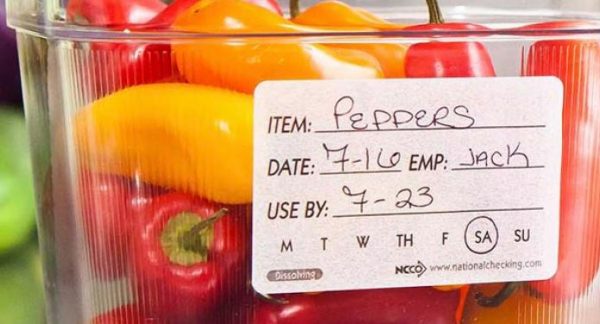 Violation  Food container ITEMS INSIDE REFRIGERATOR AND FREEZER NEEDS TO BE LABELLED AND DATED CODE REFERENCE: Storage Containers. 64E-11.004(13)(14). Food storage containers shall be clean, covered, and marked with their contents. Refrigerated, ready-to-eat, potentially hazardous food prepared in the facility, must be marked with the date of preparation if held greater than 24 hours. Food must be stored six inches above the floor.
This means any leftovers or extra ingredients you have leftover MUST be stored in a food storage container and you MUST label it with the date you stored it.


Another Violation that is often cited is a staff not wearing hair restraints (hair nets or hats)
Example
Violation #18. Cleanliness COOK WITHOUT HAIR RESTRAIN/CORRECTED AT TIME OF INSPECTION CODE REFERENCE: Clothing. 64E-11.005(2). Employees must wear a hair restraint and clean outer clothing. Gloves must be worn when nails are polished, artificial, or not trimmed.


Take a few minutes a week to visit your dietary area and do a walkthrough. Make sure the area is clean and rodent-free and that staff is complying with all the required regulations including the ones mentioned above.