The 1823 form can get your assisted living facility in trouble as a matter of fact it's the number one cited document by AHCA.
Here is a good example of a completely filled 1823.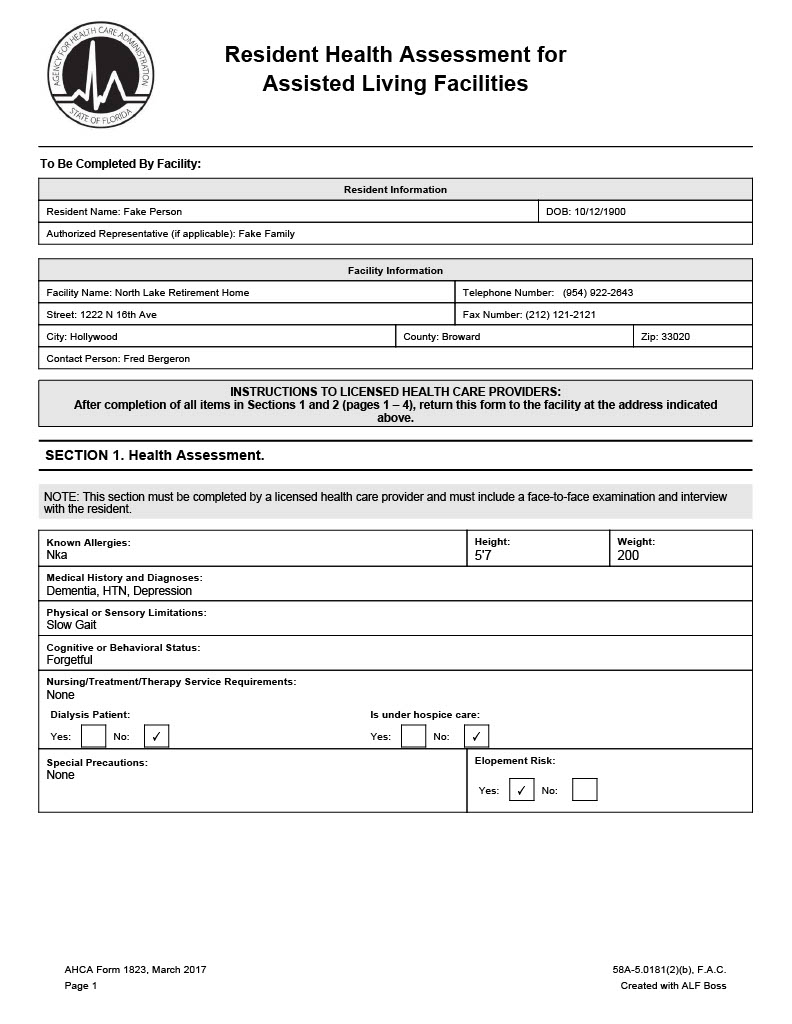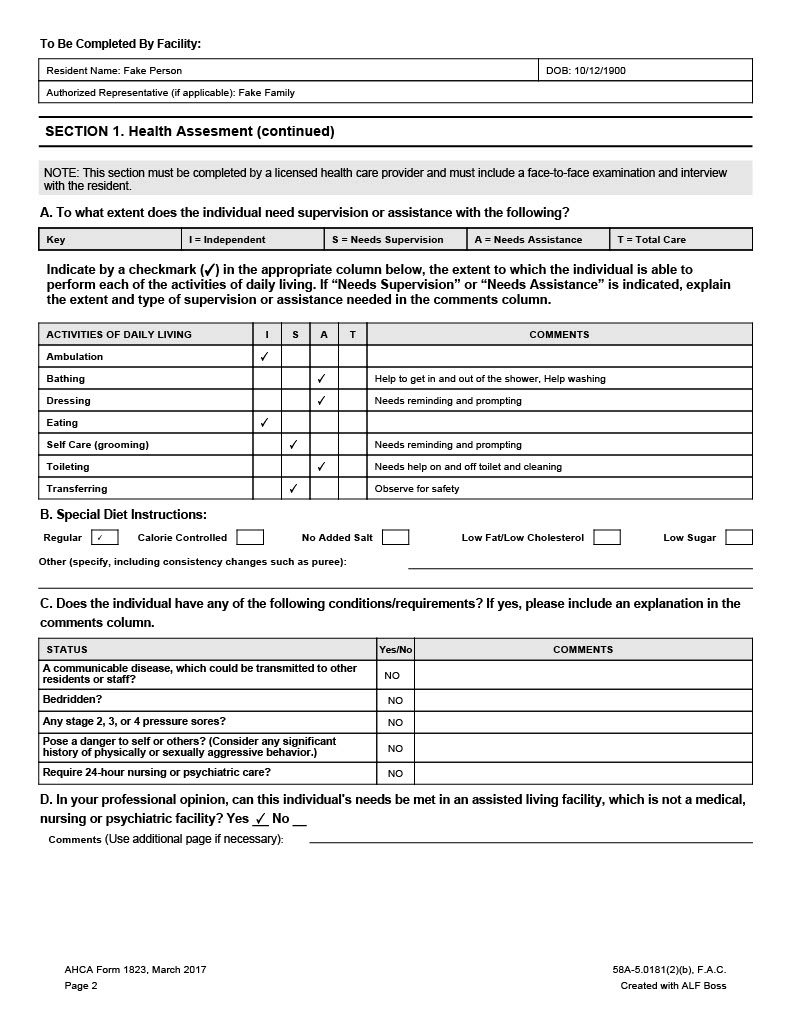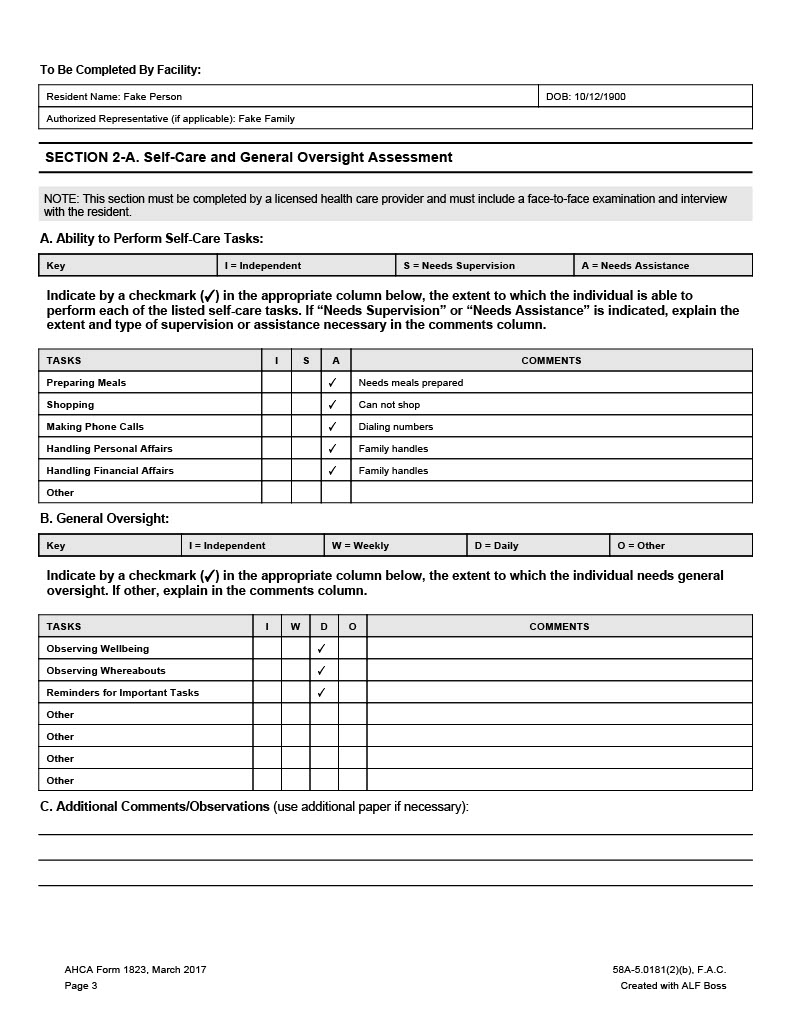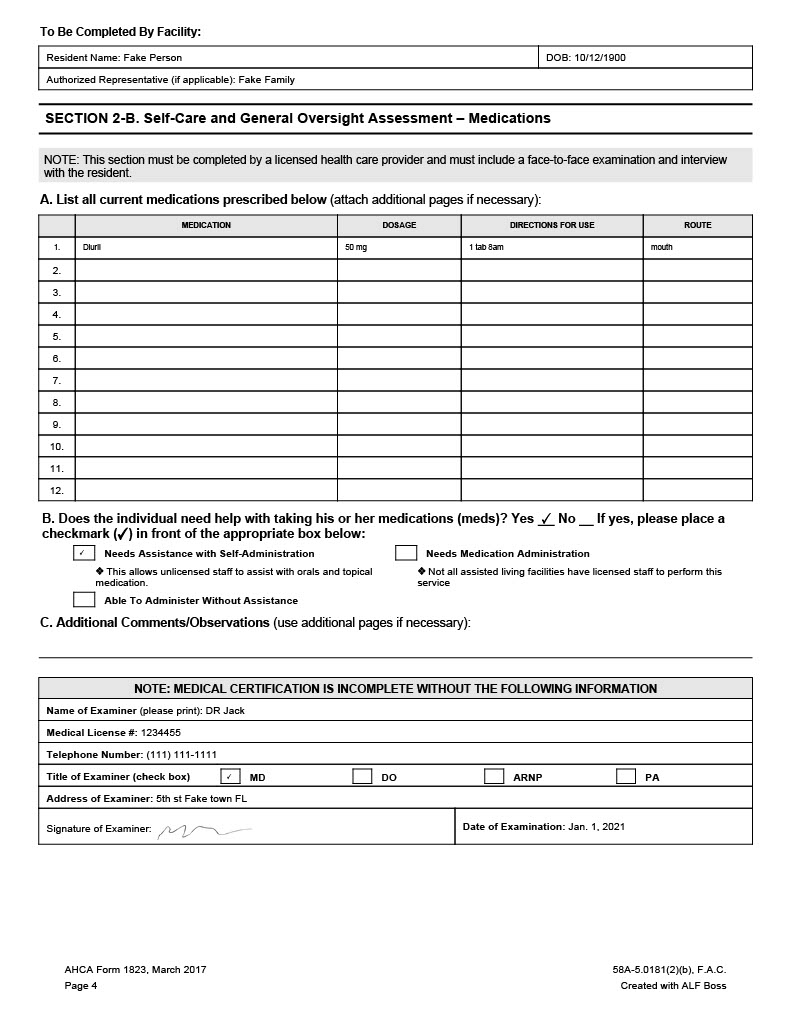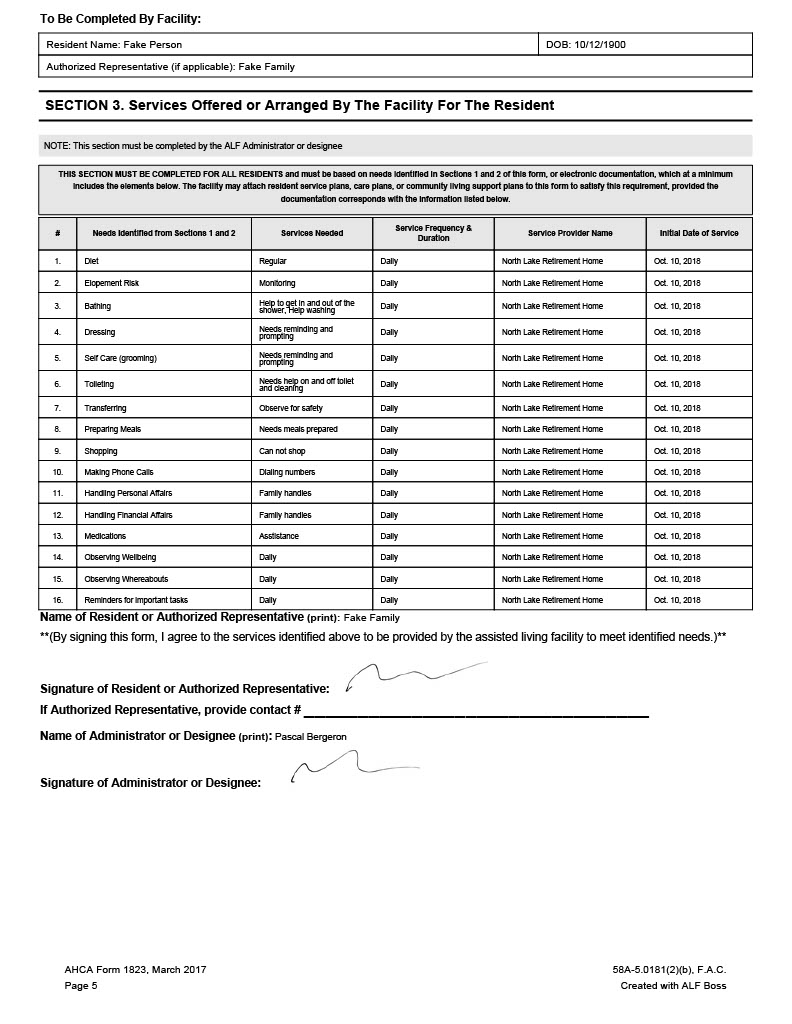 Example 1 No Dr signature, No signed date.

Let's take a look at different examples that can get you cited by AHCA.
The most cited 1823 issue is the form not being completely filled out. Here is an example of a correct form. Every field is filled out.
Believe it or not the item most often not filled in is the Health care provider information section.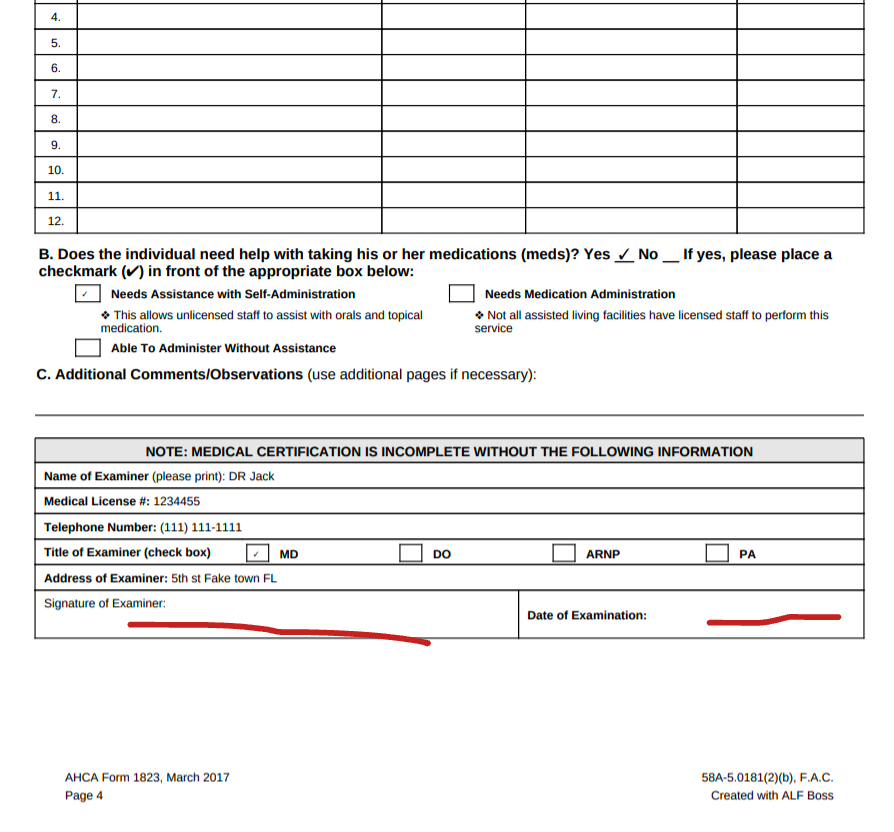 Example 2 No Height and Weight
Other areas often left blank include Height and Weight fields

Example 3 Does the resident need assistance with medications?
In this example,
I'm going to show you two possible mistakes. The first one is that the medications are not listed. The 2nd is medication administration was checked off. Unlicensed staff aka med techs are NOT allowed to administer medications. Sometimes no selection will be checked off.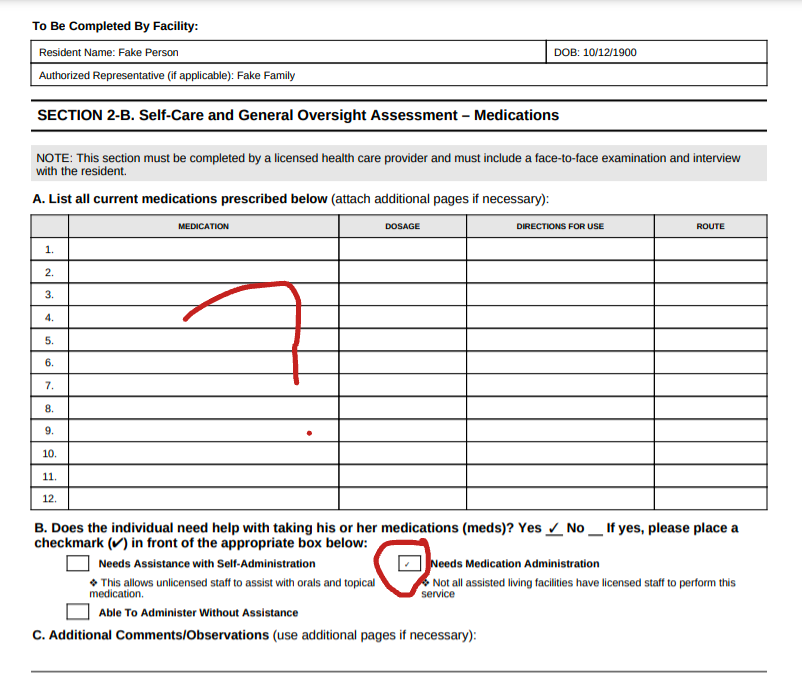 Example Can the resident's needs be met by the facility?
Many times DR's check off NO. Also, they will check off needs 24 nursing care. Also, remember you can not admit a resident with a stage 4 wound.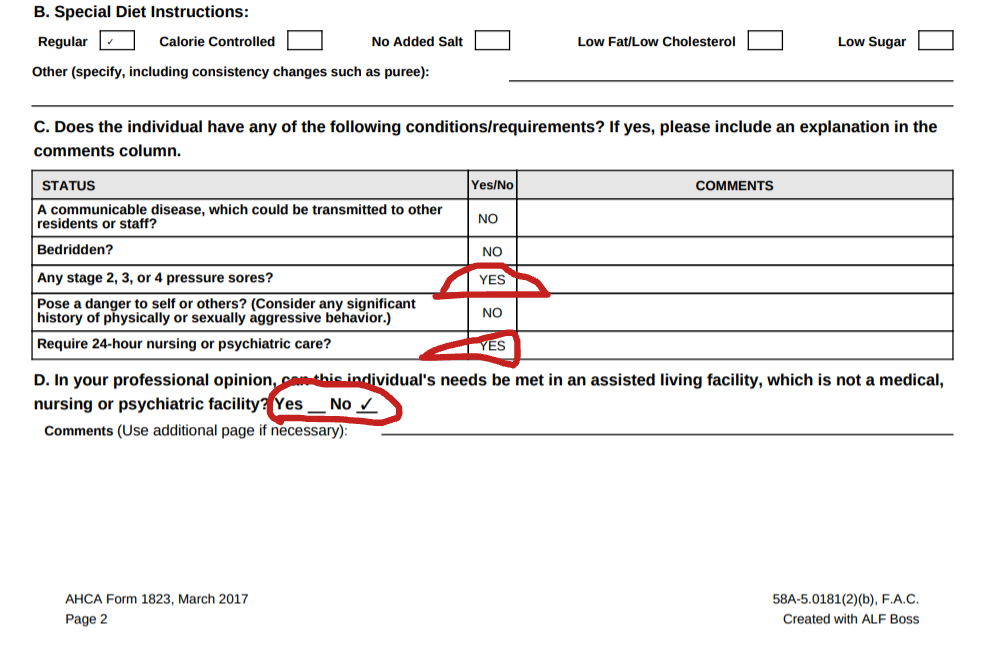 Example Not Checking off if a resident is on a regular or special diet.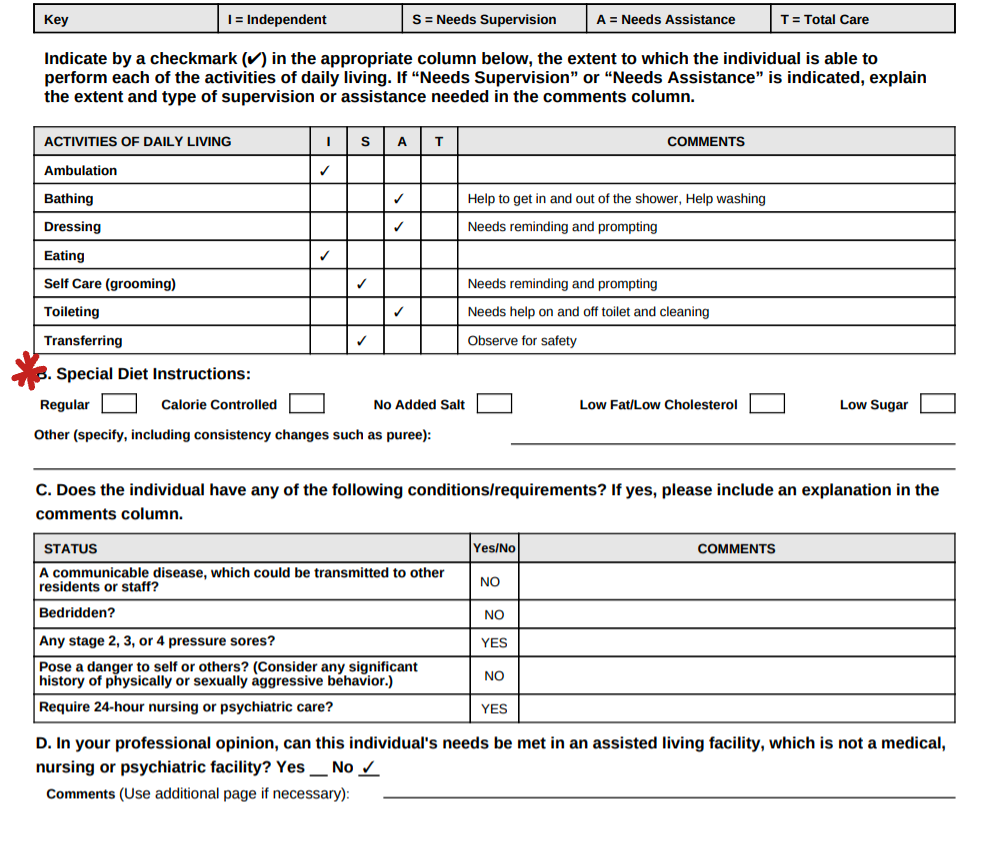 Example Last Page Not Filled In By The Facility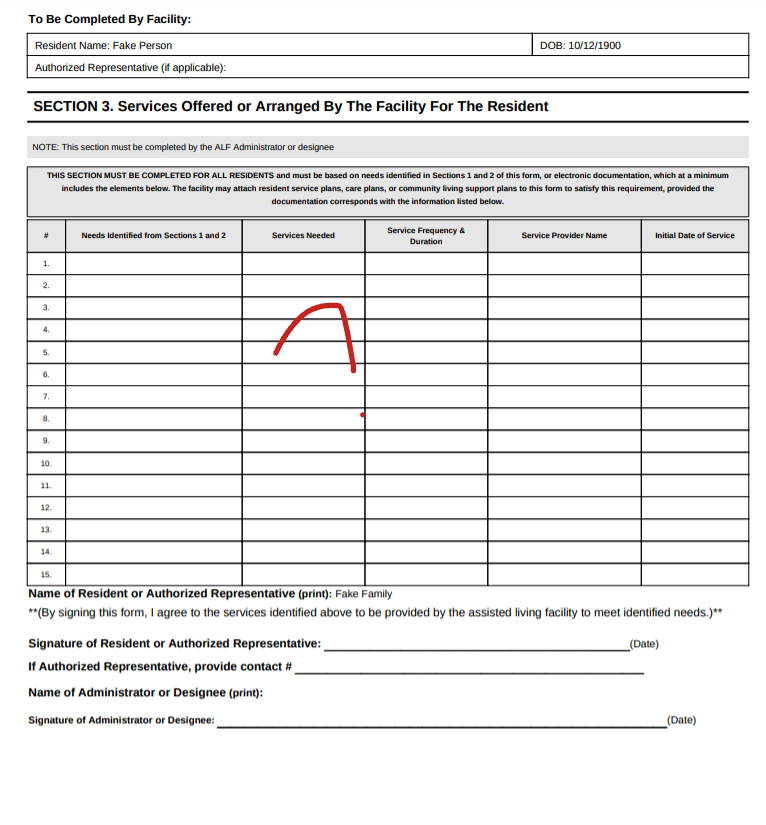 Things To Look Out For. Remember whatever the medical professional has written on the 1823 form you as a facility are on the hook for. For example, if they have written that the resident is an elopement risk then you must perform the required items in the regs regarding elopement risk residents (picture and they must have identification on them)  As well as if any special diets have been filled in you must make sure you are taking steps to make sure the diet is being met.